11 Oct

Giving Thanks: Glorious Autumn on Columbia Lake
It's a gorgeous time of year – autumn on Columbia Lake is truly remarkable!
Autumn on Columbia Lake is spectacular – water like glass, warm temperatures, lots of sun and so very peaceful.
Autumn.
What is that silent "n" all about anyway?
It should be dropped
quietly, like a leaf.
And the "m" should be doubled
or tripled or more—
so it becomes a hum:
a comforting, steady mantra of trust and change.
Autummmmmmmmmmmmmmmmmmmm…
~ Susan Whelehan
Autumn. The season that signifies change distinct from any of its counterparts. As we head back to school, schedules, and another busy year ahead, it's a season that inspires uniquely contemplative thought – fresh starts and "what's next?". Not to mention, giving thanks.
In the approach to this long weekend of family, feasts, and gratitude, we take this opportunity to appreciate the variety of gifts we're so very blessed to enjoy living in this remarkable corner of the world.
The striking, rugged beauty. Plenty of sunshine and clean mountain air. An abundance of nature: lakes,
rivers, and streams of fresh glacial water. All manner of outdoor recreation abounds and is second to none.
And, the sense of connection – to place and to people – that permeates every community throughout our beloved Valley.
Truly, a lifestyle unparalleled.
Amidst this season of transition, as the leaves turn from green to gold, letting go their summer grip, what change are you contemplating?
Is there anything about life here in our Rocky Mountain paradise that could use that little something extra to make it just that much more satisfying?
What is that next step that will only serve to elevate your experience here, no matter the season?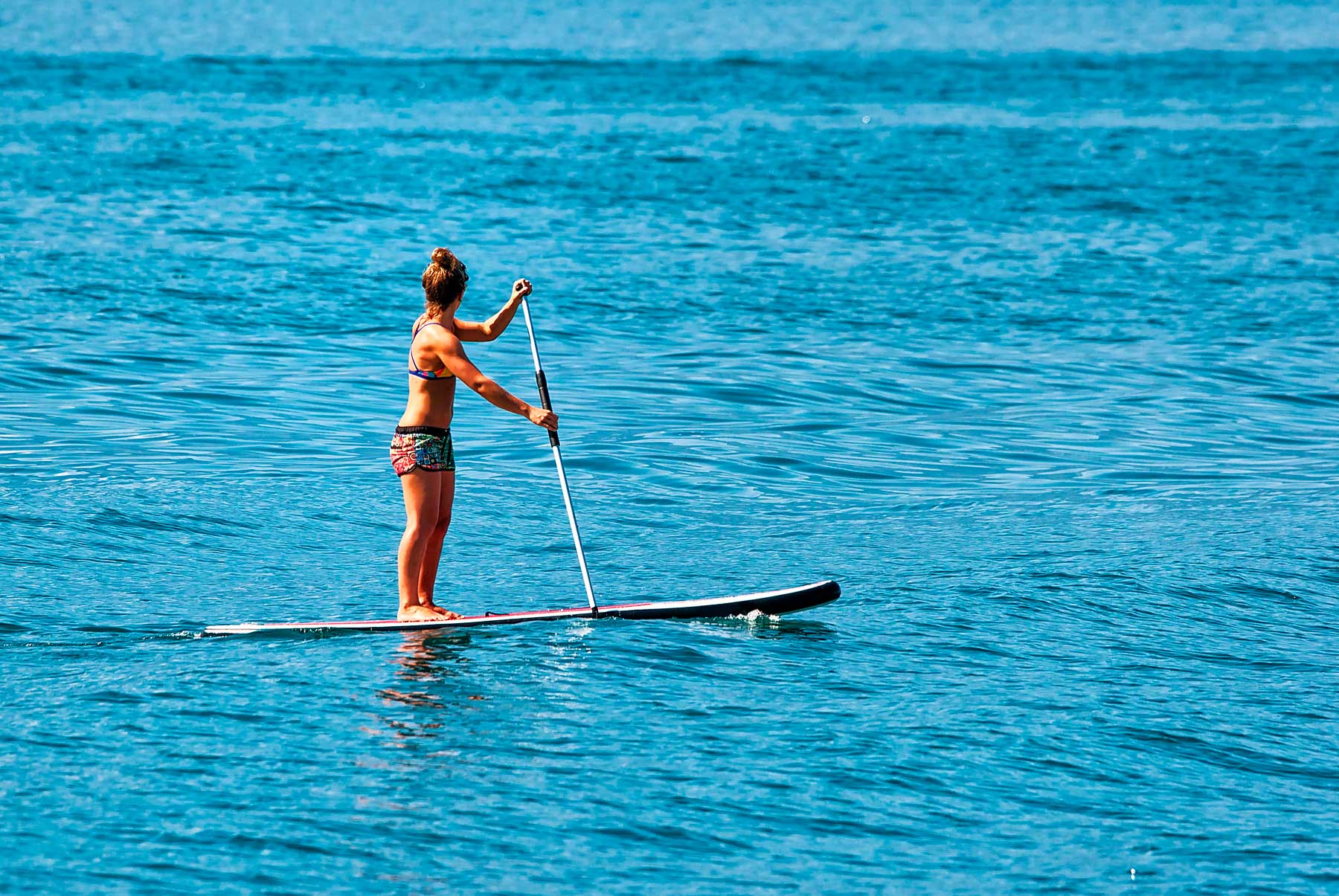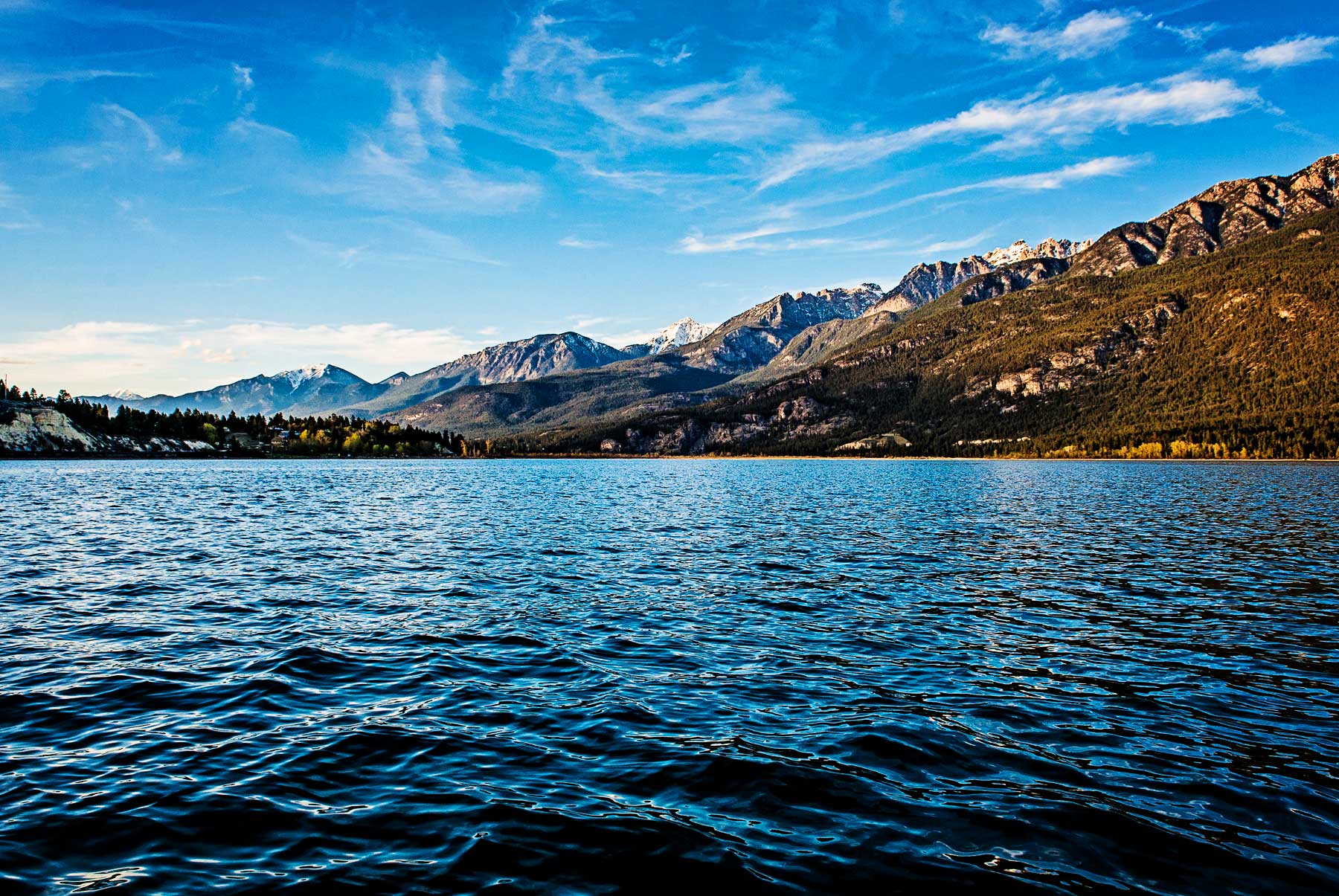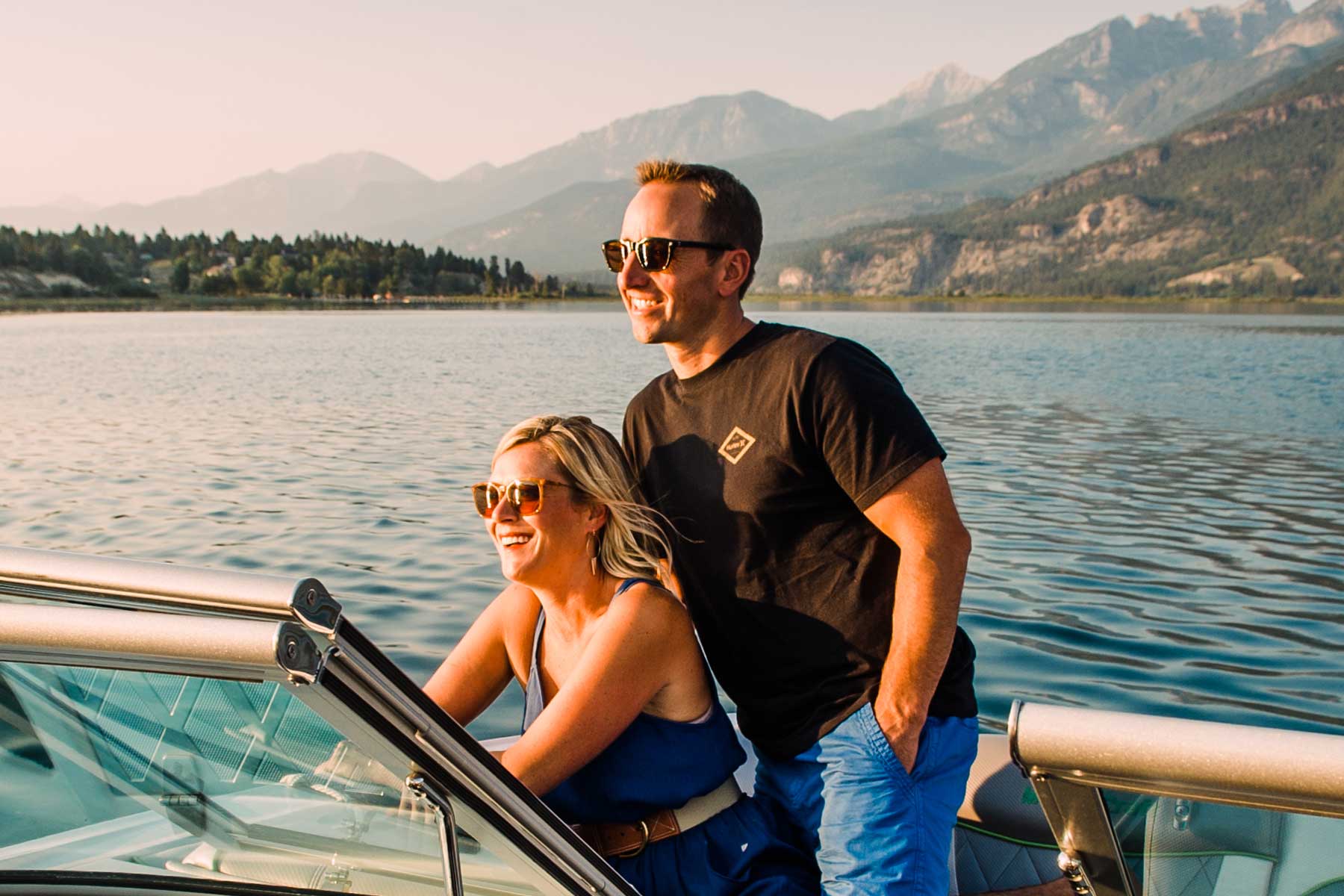 What are you contemplating this Thanksgiving?  Change, transition, a new home with a lake view?
If you're looking for that little something extra, or if you need a change… maybe it's time to enjoy life in the Columbia Valley in a new way, in a new place, only minutes down the highway.
Perhaps you're yearning for an extraordinary mountain and lake view. Maybe you want more ease when it comes to enjoying the lake with your boat, SUP, or kayak. Or, it's just simply time for a new home that better suits your lifestyle.
It can be yours in the new lakeside community, Springwater Hill — an experience like no other.
Autumn on Columbia Lake — beautiful, pristine, and uncrowded, the warm azure waters offer the ultimate in Rocky Mountain leisure and paradise.
A variety of water sports, outdoor recreation, stunning scenery, and tranquil rest no matter the time of year.
Waters crystal clear and peaceful, ideal for swimmers, boaters, paddlers – kayak, paddleboard, canoe – windsurfers, kiteboarders, and other watercraft.
Love the ice and snow? Winter offers snowshoeing, Nordic and alpine skiing, ice skating, and more within only minutes. Take advantage of the private boat launch, community water sports equipment, and the beach house. So many opportunities to explore every aspect of life at the lake!
Build the home or cottage that fits your lifestyle now – in a place where reflective solitude coexists harmoniously with a spirit of community connection and a oneness with nature.
Lots are now selling, and construction of the community Beach House has begun. This is your opportunity to own in one of the last communities to enjoy access to Columbia Lake.
If you haven't yet visited, we encourage you to take the short drive south of Windermere and come down to Springwater Hill and tour the lots. Take in the striking scenery and imagine life with endless lake and mountain views and easy, exclusive lake access to Columbia Lake.
Autumn is the time to give thanks; it's also a season of great change. Maybe this is the year you
make a change, too. Take a little time to see Springwater Hill for yourself – unbelievable views and SO worth the drive!
Make a Springwater Hill lot yours.  Be here on Columbia Lake.
Experience these breathtaking view lots on a tour where you can meet Dave and Donna Rae, passionate about building communities. Springwater Hill is their newest and fourth community on Columbia Lake. 
Take in the views and walk this land through which the water flows. Explore life on the lake, along the creek, below the spring… and the possibility of owning a piece of paradise.