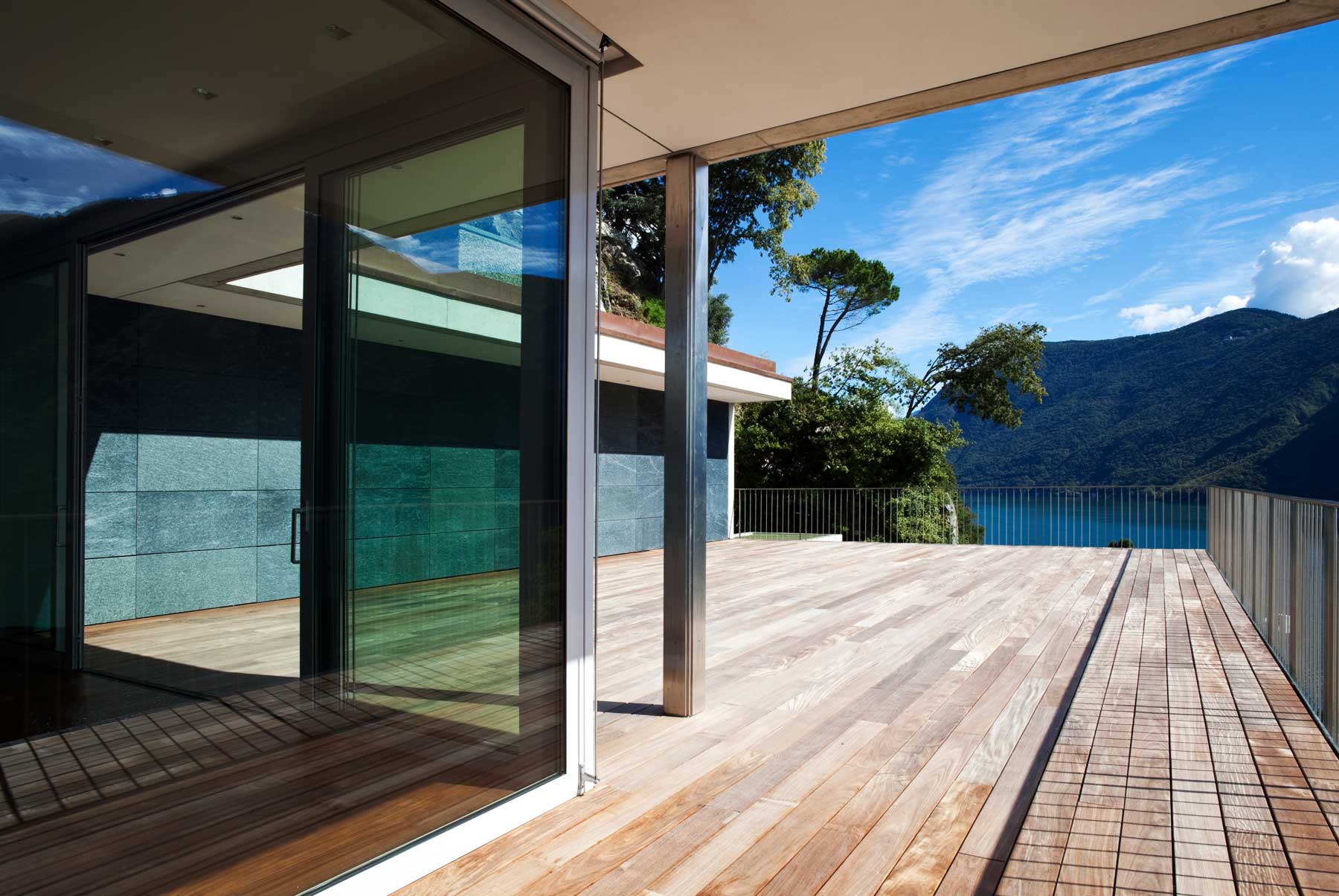 05 Aug

Modern Meets Mountain: The New Rocky Mountain Home

It wasn't so long ago that when we thought of Rocky Mountain architecture, it was all about logs, bear rugs, and taxidermy. Rustic was the defining characteristic, but so was dusty knickknacks and throwback pioneer design and decor.

Today, the definition of Rocky Mountain home design has evolved to include an edgier, sleeker, and more streamlined aesthetic. It pays homage to mountain life without the dark, woodsy heaviness, making the new style of Rocky Mountain home lighter, brighter, and more livable.

Historically, mountain style homes incorporated familiar lines and shape, particularly if made from log or timbers. Think the classic A-frame, gables, and simple rectangles. 

Mountain Modern, by contrast, injects the style with a fresh, minimalist perspective on the classic rustic mountain home. With sharp, modern edges these are dwellings that integrate into the landscape. The clean, uncluttered, and elegant design encourages simplicity, both in maintenance and lifestyle.

Mountain Modern adopts energy efficiency and sustainability and creates a home that is part of the surroundings rather than merely sitting on top of it. Living in a Mountain Modern home inspires a sense of connection and harmony with the natural landscape.

There are a variety of exterior design elements that make this fresh, twenty-first-century design approach distinct from its predecessors:
The use of building massing and elevation changes that conform to the natural landscape to reduce the impact on the surrounding environment.

 
Modern Mountain homes take in the outdoors as part of the total living space, which means walls of windows, large expansive sliding doors onto entertainment decks, and walk-out basements. Mountain modern homes are all about making the most of the land, which incorporates a robust indoor-outdoor relationship and landscaping that promotes a deeper connection to the surrounding natural environment.
The design emphasis looks to building materials – texture over colour. From smooth glass to rough stone, silky woodwork and textured concrete. The home's finishes are derived from natural sources such as timber and stone – materials become part of the design.
The exterior colour palettes include muted, dark, calming colours that pair beautifully with a mountain environment. The accents are made of resources derived from local industry such as architecturally exposed steel and charcoal finishes.
Simplicity is vital in the design of a Mountain Modern home. As such, shed (single-pitched) or flat roofs help define the style. Though there's nothing fussy about the exterior profile, it's still eye-catching. The shed roof design is one of the cleanest and most useful geometries for a roof structure – simple, streamlined, and innovative.
Unique to Mountain Modern is the oversized eaves and the minimal visibility of outdoor structural elements such as posts, beams, and rafters. Simple exterior detailing and trim patterns distinguish the innovative style and integrate visually into the form of the overall structure.

 
Adding to the extraordinary visual appeal is the aesthetically designed and inviting covered front entrance.
Particularly conducive to the Mountain Modern architectural style is the new lakeside community of Springwater Hill. 
With ample building lots, expansive lake and mountain views, and private lake access, the Mountain Modern design approach will serve only to complement the scenic surroundings overlooking Columbia Lake. 
Springwater Hill is uniquely appealing and it is a rare opportunity to be a part of this modern and exclusive lakeside retreat. It is where homeowners and designers will create contemporary, expressive homes to inspire the spirit of the community.
Be a part of the vision. It is your time to build the Mountain Modern lake view home of your dreams and start creating lake life memories to last generations. 
Discover Springwater Hill on Columbia Lake!